Kathmandu. It is one of the most scenic spots in the region, renowned for its sunrise views of the Himalayas. On a good day, one can also get from this place a glimpse of Mount Everest and other mountain ranges like Annapurna, Manaslu, Ganesh Himal, Langtang, Jugal, Rolwaling and Numbur.
Nagarkot also has a wide range of hotels and lodges which mean one need not worry about where they want to stay. The place is a bit pricey, but where else can you enjoy Himalayan views from the comfort of your hotel balcony?
You can also take a public bus to Nagarkot from Kamal Binayak, east of Bhaktapur Durbar Square, easily.
4.
Kakani
Kakani is another place quite close to Kathmandu. Many call it a natural playground. Many foreigners prefer Kakani for the calmness the place offers. People say that it is the quieter version of Nagarkot.
Famous for its rainbow trouts, you can also try some juicy strawberries when you visit Kakani. From a series of high points along the ridge, there are magnificent views of the Himalayan skyline stretching all the way from Annapurna to Everest, via Manaslu, Ganesh Himal, Gauri Shankar, Dorje Lhakpa and Shishapangma.
However, there aren't as many luxury hotels as they are in Nagarkot.
Kakani is a major gateway for hiking and mountain biking routes in neighbouring Shivapuri National Park.
5.
Daman
Perched 2322 m above sea level, with clear views to the north, east and west, the tiny village of Daman is another destination quite close to Kathmandu. It's one of few places close to the valley that gets snowfall, which is why it would make for an ideal place to go to beat the summer heat.
The place boasts a spectacular outlook on the Himalaya in the whole of Nepal. There are unobstructed views of the entire range from Dhaulagiri to Mt Everest.
6.
Bandipur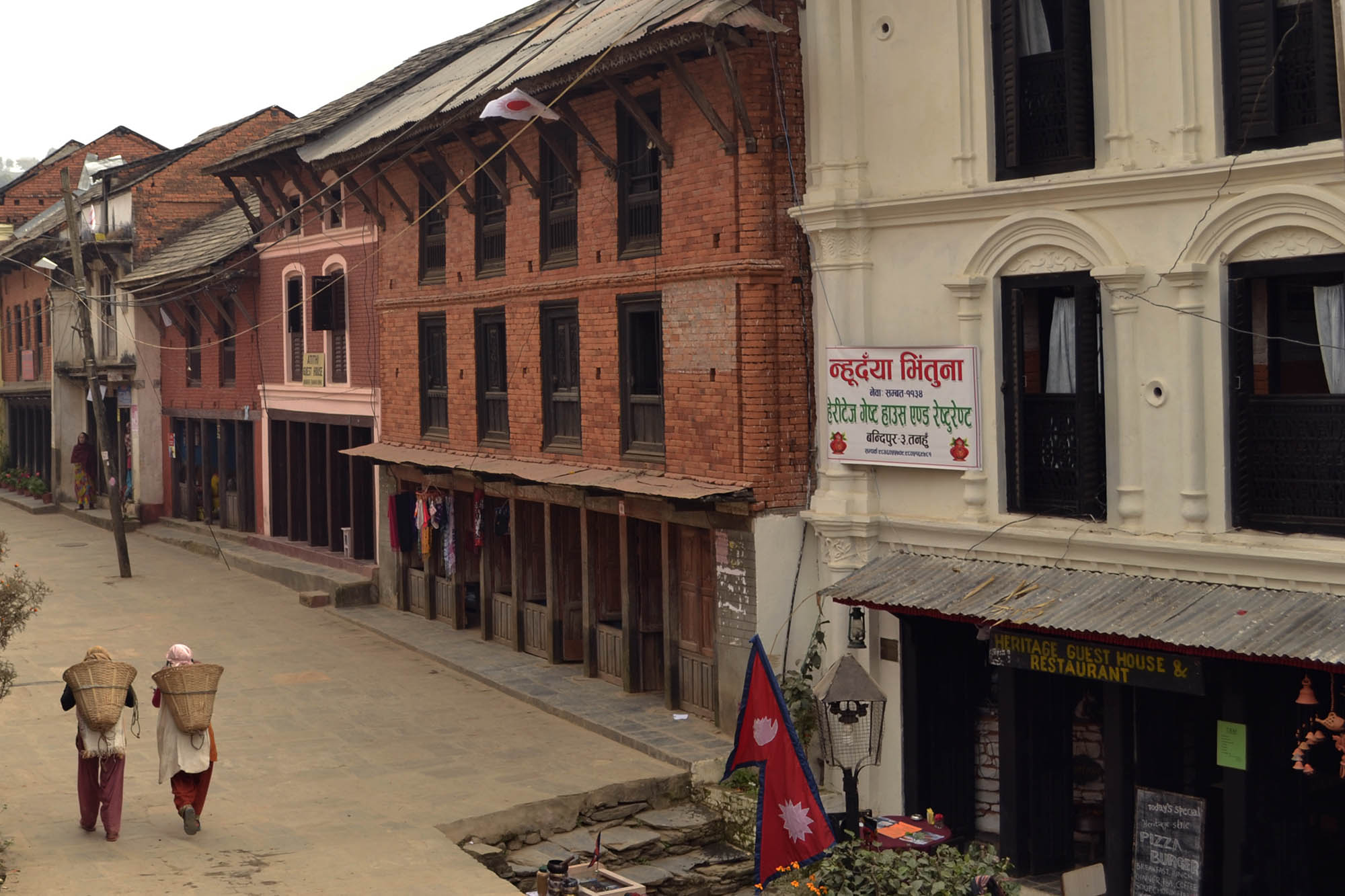 If you have more than a day to spare, heading out to Bandipur would be a good option. It is probably the only place in Nepal, apart from Kathmandu Valley, which has kept its Newari culture alive. With its attractive 18th century architecture, pedestrian zone and outdoor dining, it has a distinctly European feel. Many call it a living museum. You can also travel to neighbouring villages to get to know about Magars as well. The view from the top of the hill is just staggering as you get to see a vast mountain range. The sunset from Bandipur is particularly good too.
7.
Ghandruk is arguably the best hill station in Nepal. It claims to be the most visited trekking area in Nepal, and is widely known and popular among international visitors. It is accessible in one day, with a four to five hour walk after a short ride from Pokhara. Ghandruk offers the majestic view of Annapurna mountain and a splendid sunrise and sunset. The Ghandruk trek is most popular for wonderful Gurung culture, the beautiful village, geographical differences and the fantastic views of the mountains of Annapurna (7219 m), Machhapuchhare (6993 m) and Himchuli (6411 m).
8.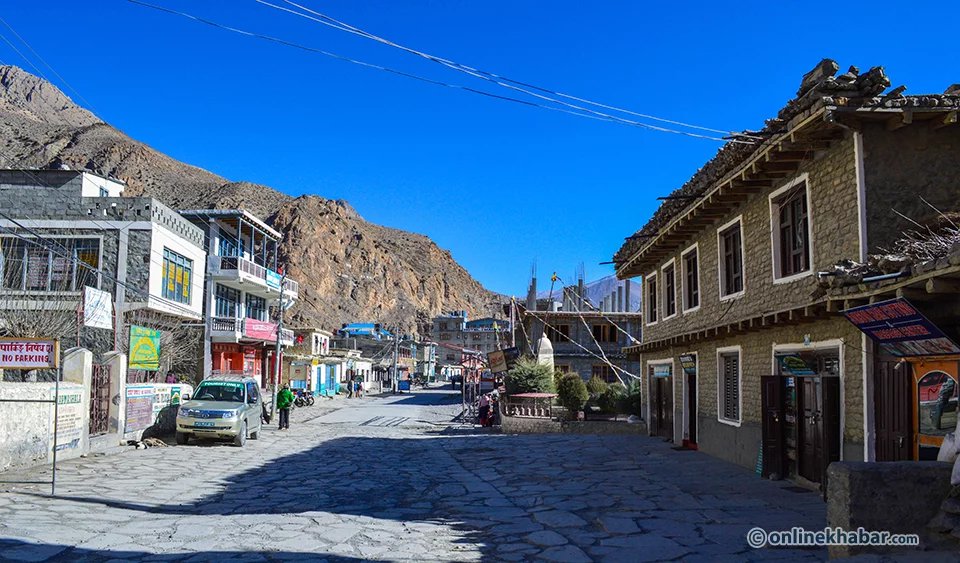 While Ghandruk gives you majestic views of the mountains, Jomsom takes you really close to a few mountains, especially Dhawalagiri and Nilgiri. Geographically, the place is the rain shadow area and offers visitors something quite different. While there you can also go to Muktinath Temple, which is only an hour's drive from there. Or you can also go two Marpha or Kagabeni, which is equally picturesque.
9.
Jaljala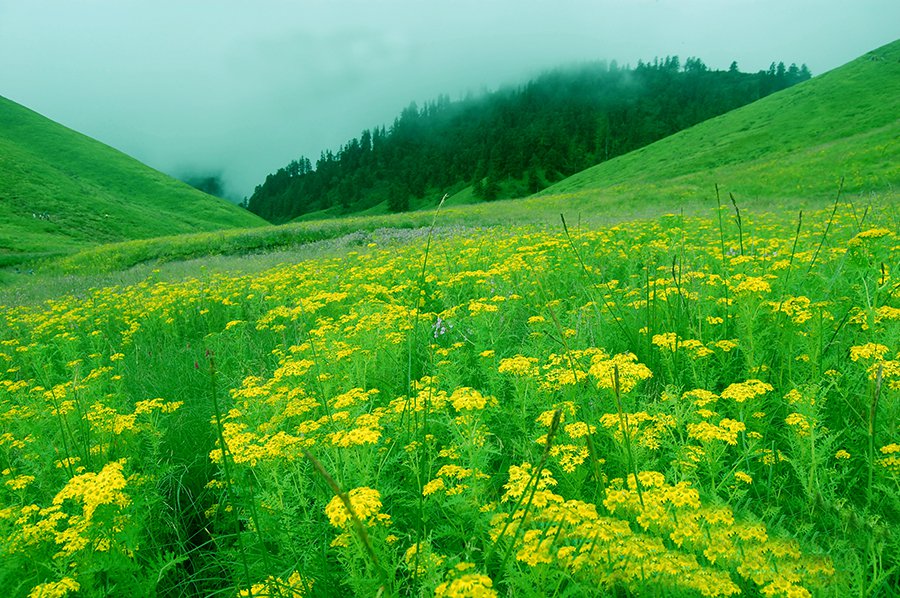 Located at an altitude of 3,100 metres, Jaljala is one of the best places in western Nepal. The place, which many believe is where the Maoists started their armed conflict from, has come a long way in the past decade. It is now a popular religious, touristy and cultural destination for many.
The place is an hours walk from Liwang of Rolpa district and is a must visit place if you live around western Nepal. Jaljala is a grassland that is wet almost round the year. There is a natural reservoir from where water flows in almost every direction all the year round. From April to September, wild flowers decorate the entire area. The place also offers beautiful views of Sisne Himal, Dhaulagiri and Otha Himal among others. Also, the Bhama Cave, which is yet to be explored to the fullest, is the other attraction of Jaljala.